Presented by the Friends of the Pavilion, join us for a series of art classes for adults who "Can't Draw." Taught by Liz Heller, a UW-Whitewater graduate with a degree in art education and recipient of the Outstanding Alumni award. Her art can be seen at the downtown Egg Harbor Plum Bottom Gallery.
Landscape Painting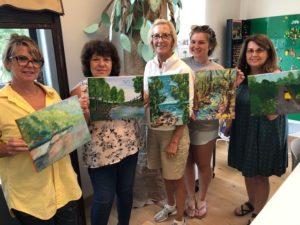 Join us for a beginner Landscape Painting class with Liz Heller. We will use acrylic paints with any level of ability welcome. If you are a beginner, Liz will get you started, but if you are more advanced, come refine your skills!
$40 per person | Bring your own tools you'd like, we will provide the materials and tools for those who don't have them!
Sign up below, or contact Jess: (920) 868-3334 ext. 3
Sept. 16th at 1:00pm
Click here to sign up for Landscape Painting!
Still Life Painting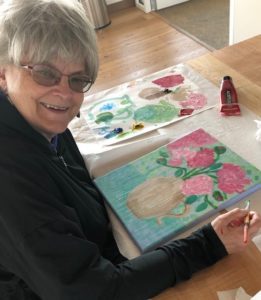 Still Life Drawing with Liz Heller. Aimed at beginners, Liz will help students to learn to accurately draw and paint still-life's using multiple techniques and materials.
$40 per person | Bring your own tools you'd like, we will provide the materials and tools for those who don't have them!
Sign up below, or Contact: Jess, 868.3334 ext. 3
Sept. 30th at 1:00pm